1. Diving the depths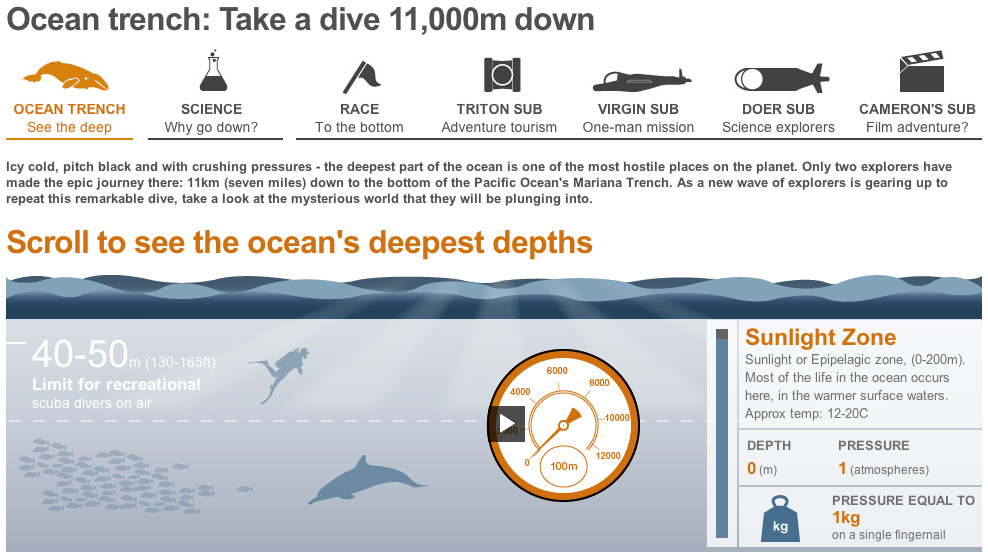 Ever wondered what it's like travelling the world's deepest oceans? As four teams race to reach the depths of the Mariana Trench, the BBC take a look at what life is like 7 miles down.
2. Ultrabook pop-up theatre
Intel's marketing team flashmob's its way across LA, demonstrating "the ultra thin design & responsiveness of the Ultrabook™". Well worth a watch!
3. "Right vs. Pragmatic"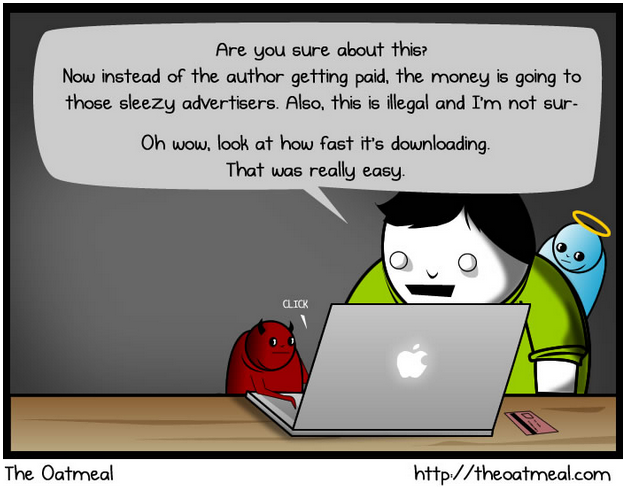 Marco Arment, cofounder of Tumblr and the brains behind read-it-later service Instapaper, has an interesting take on the current publishing battle raging between old media publishers and the digitally-savvy user of the 21st century.
4. Pentagram rebrand IDA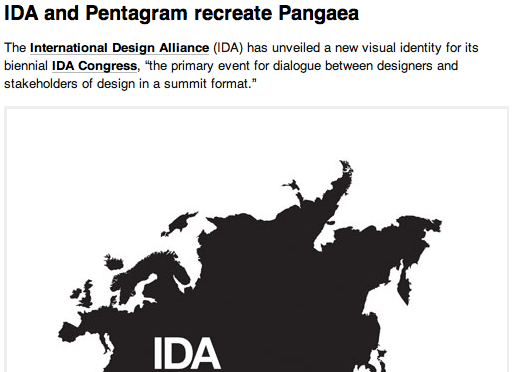 Hot off the success of branding the new Windows 8 OS, Pentagram recently unveiled a lovely new visual identity for the International Design Alliance's IDA Congress. You'll find the details over on Logo Design Love.
5. Sacha Baron Cohen does the Oscars
So Sacha Baron Cohen's got a new film out this year – what better way to market it with a bold stunt at the Oscars? You can't deny the man's got guts, even if Ryan Seacrest was left more than a little unimpressed.