People may forget that before Facebook, there was another social network that had teenagers running back to their basement bedrooms to check their notifications, and a guy called Tom was a whole generation's top friend.
http://vimeo.com/myspace/the-new-myspace

Now, just shy of a decade later, Justin Timberlake and his team have reinvented Myspace and we got our invite through the e-post yesterday. How exciting. Within half an hour, three UXB'sters were signed up and discussing the New Myspace. Here are our thoughts.

It won't compete with Facebook and Twitter
And the reason for this is that they admit it before you even sign in. Any site that asks if you want to log-in using Facebook or Twitter is, in a sense, admitting defeat to the big guys before the game even starts.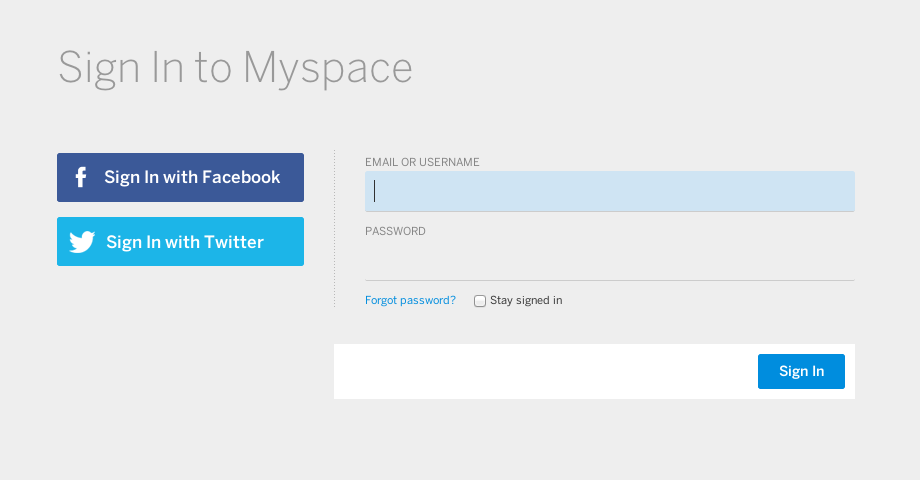 This is disappointing as Myspace could easily take some of Facebook's frustrated audience. It displays images beautifully (a huge part of Facebook's initial success), is void of senseless promotional content and the 'mixes' feature turns you into a DJ. It makes you a curator of content, and easily.
However, some at UXB argue that the Myspace team are being more realistic and humble of their position in the digital world and, by allowing you to log in using Facebook and Twitter, are offering a seamless re-entry.
It is more Twitter open than Facebook closed
A comment by our Experience Manager Nick Smith, the new Myspace appears to be encouraging their users to be "more Twitter open than Facebook closed." This is apparent by how you 'connect' with users as, by default, you don't need to approve or be approved to connect with profiles.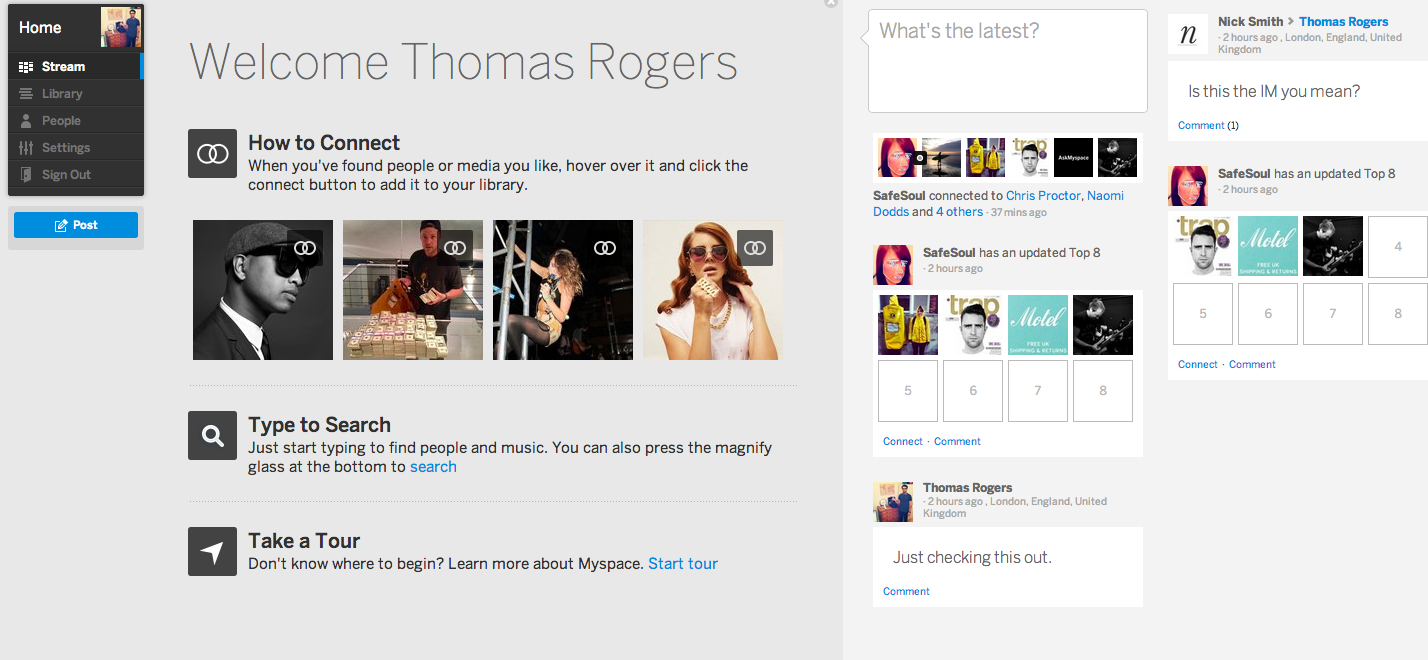 This encouragement for users to be more open will only lead Myspace to become a place people can curate, share and enjoy the platform. Less like a storage of personal information where we worry about our use of data, it will be a portfolio of our creativity. This could seriously challenge Pinterest.
Low information density
Much like Windows 8, the new Myspace has gone for big visuals with low information, what Jakob Nielsen calls 'low information density'. While this is aesthetically pleasing, it does feel a bit empty.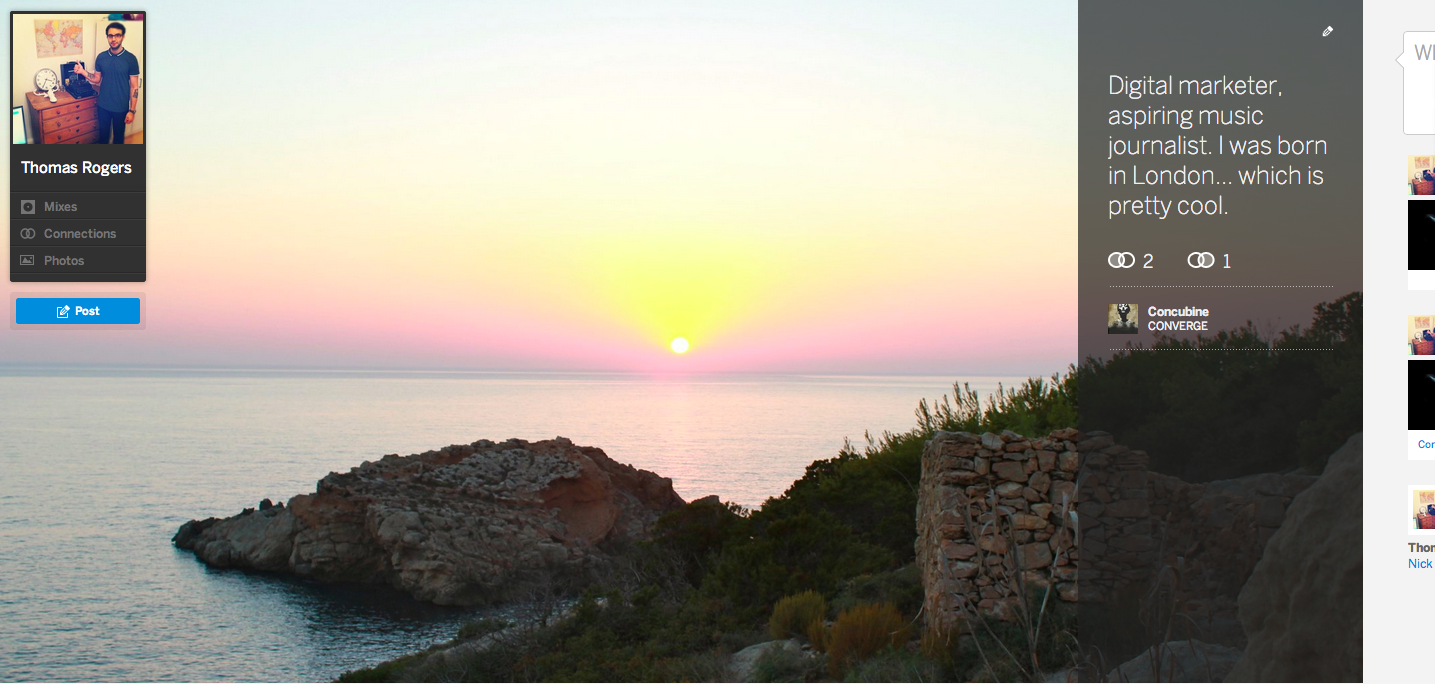 Unlike Facebook, where you and your friends' activity is the centre-piece, when you land on a profile, you only get a profile picture, cover photo, about section, connections and profile song. All other activity is to the right which, at times, can be harder to scroll to than it should.
Content focused
Possibly the most pleasing aspect of the new Myspace is its focus on content. This is most apparent with the discover feature.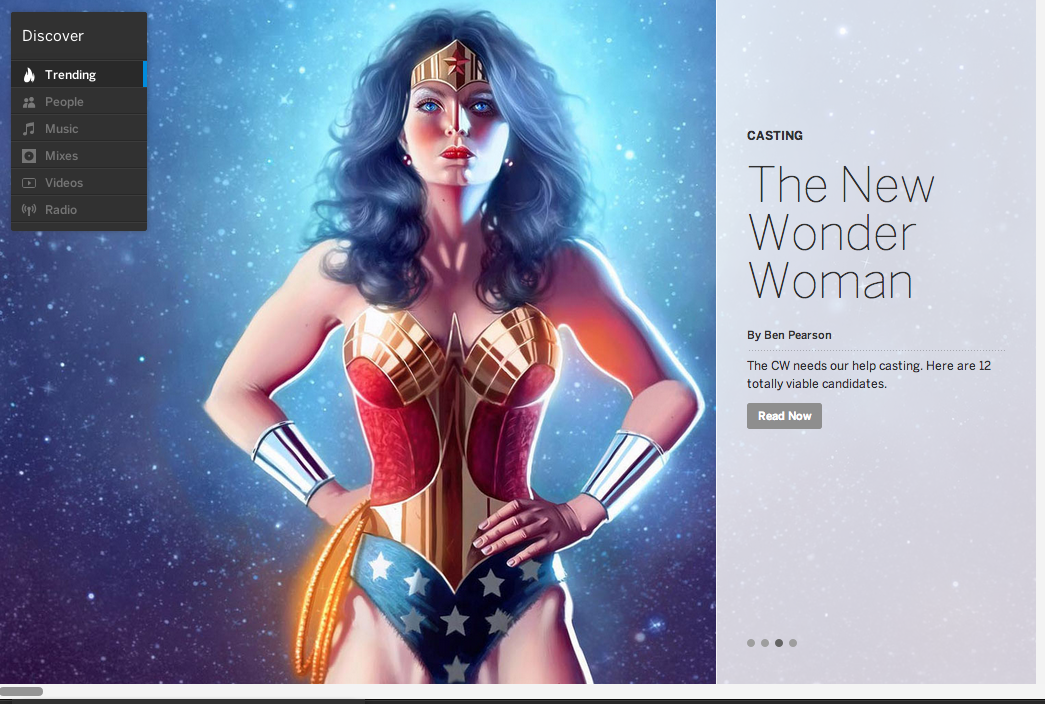 As you can see, it appears to look more like a digital magazine, focusing on music, film, art and the creative world.
Still learning
The thing to remember when reading this is that this is not in any means a full 'review' of the former king of social media. We are still learning how the platform works, which in a way is a bit of the site's negative aspects. Some features are easy to get used to but overall, it is a bit confusing.
However, we feel there is a lot of promise here and it looks great. Finally, it looks like Myspace is back in the game.