2. Undrip
Some days, going on your social networks can be a chore. Instead of reading, liking and commenting on other people's content, you end up checking to see if you have any notifications, browse a few statuses and leave. Sometimes, it can just be too overwhelming. Maybe it is time to Undrip your social estate.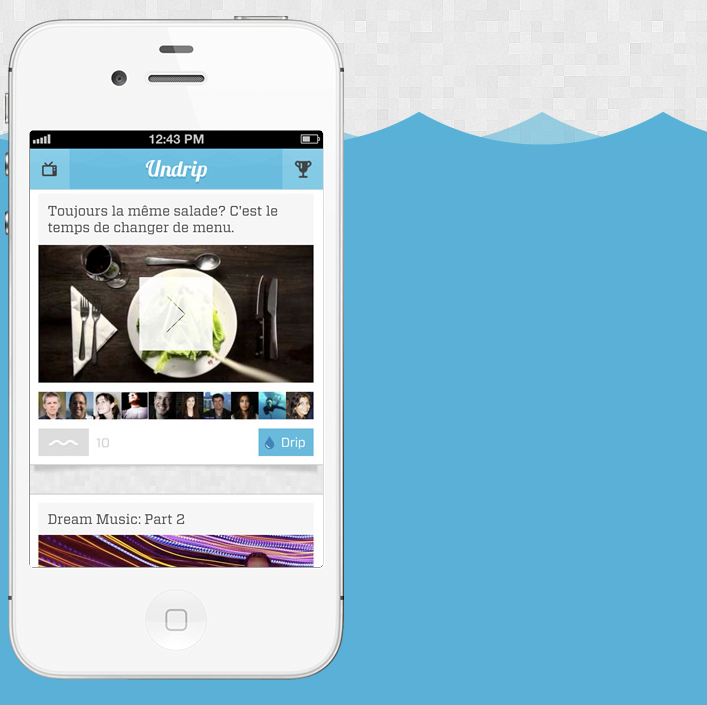 Founded in September 2011 by Zinch Co-founder Mick Hagen, Undrip filters out all the content on your social networks to only show you the best of who you follow. And when we say all the content, we mean it as Undrip pulls in every social network you have, be it Facebook, Twitter, Instagram, Pinterest, Path or another.
Currently on iOS (Android to come soon), Undrip gives users the ability to filter what they want to see, with the choice of 'All Media', 'Articles', 'Images, 'Videos' and 'Websites'. From here, you can do anything you would normally do, 'Like', 'comment', and so on - this is called a Drip.
Of course, when it comes to a free platform that is free from adverts and subscription fees, the question arises of how they will make some hard cash. We can't picture any singular social network buying out the company as it encompasses all of them. However, they do believe that the large amount of data they will receive from users will be worth something one day.
Unlike Flipboard, Undrip doesn't have you say what you like by topic, but by what content you engage with and contribute yourself. Let's face it, sometimes we don't really know what we want to see until we see it.
With the right marketing and distribution, Undrip could really change the way we access our social content, and we can see some users potentially reducing their 'Social" folder into this one, nice app.