The most sought after, respected and important series in web literature is back for one day only as it will be the last UXB post by our resident blogger, Thom Rogers. You can still follow his tweets and his own blog at thomgiovannirogers.com.

So lets have a look at this week's 5 top finds!


1. Harrison Ford won't answer Star Wars questions
Any fantasy fan worth his salt knows that the Star Treck director and Lost creator J.J Abrams has been tasked with trying to salvage the Star Wars franchise from the recent mess made by Lucas himself.
Intrigue is high but as is often the case with Abrams, secrecy is top priority. So when Harrison Ford - AKA Han Solo, AKA coolest dude in cinema history - was on Jimmy Kimmel Live this week, there was a strict no Star Wars question policy... until Solo's former best friend makes an appearance.
2. iPhone dominos
These days, it feels like the only mention of dominos is on a Friday night when you can't be bothered to cook. However, this YouTube video collects 10,000 iPhone 5s to knock down.
Whilst this is an obvious animation (it was produced by animation company Aatma), it is still quite impressive.
3. #music
Dear readers, you probably have already heard about Twitter's #music this week but it would feel wrong omitting it from the list.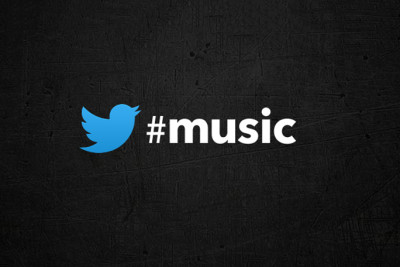 At the moment, you can only listen to previews of tracks, 'trending artists' are predictably not very exciting and 'emerging artists' have been around for a long time. To listen to full tracks, you have to use your premium Spotify or Rdio account, which not even Spotify themselves ask for. Not cool.

The suggestions don't seem to work too well either...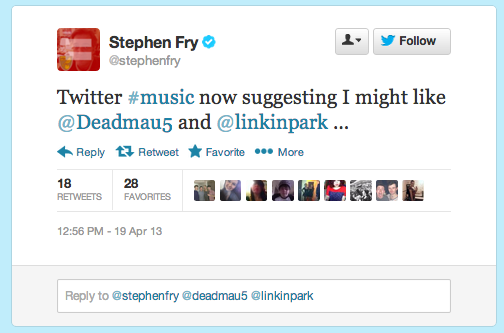 4. Black Sabbath's return
Woah. Just woah. Never did I think Ozzy and co. would release another great song. After years of being a reality star and releasing a terrible single with his daughter, the Black Sabbath singer looked like his best songs were way behind him. Not true.
God is Dead? is an 8 minute instant classic! Ozzy is lyrically and vocally back to form as he delves into the Nietzsche's debate om the existence of God, based on his own morality.
Musically, God Is Dead? blends everything that was right with the era Black Sabbath first spawned from, whilst taking elements from modern times. Either your head will bang or you will run away. That is a sign of a great metal track.
5. Everything on Luvdby!
The best discovery at UXB this week has been the revelation that we are all horders in one way or another, documented well on Luvdby.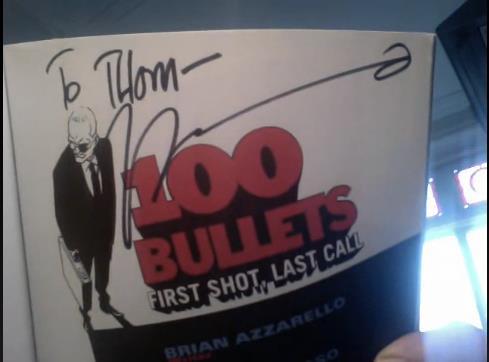 For myself (Thom), I have had to face the fact my comic collection may be a tad geeky, Paul has too many toys for a grown man, Rob's beer glass collection explains a lot and Sean has some interesting unexplained ornaments.