1. Rainn Wilson delivers some hard Schrute facts
The Office US often raises split opinions here in the UK. There appears to be such an allegiance to David Brent, fans won't give Michael Scott a chance. However, the US adaptation does evolve into its own show and their version of Gareth, Dwight Schrute, has become an internet favourite.
Rainn Wilson, the actor behind the pedantic workaholic Dwight, teamed up with College Humour for this YouTube video to give some factual arguments to people's "inspirational" Facebook statuses - including Ghandi. The video is part of College Humour's Malarious series to raise money to help fight malaria.
2. Rock, Paper, Obama
The schoolyard game of Rock, Paper, Scissors is often used to settle arguments and decisions, but what would happen if it was used to settle international disputes.
Well, thanks to YouTube, we have seen the winner and it doesn't spell good news. Thankfully, world issues aren't sorted by this, otherwise things could be very different.
3. Introducing Jon Contino
The creative industry is highly competitive. Often, to get your foot in the door, it requires months of working for next to nothing in an "internship", that may not promise a final job. The reality is you have to work long and hard at your craft to be known, and few work harder than typographer Jon Contino.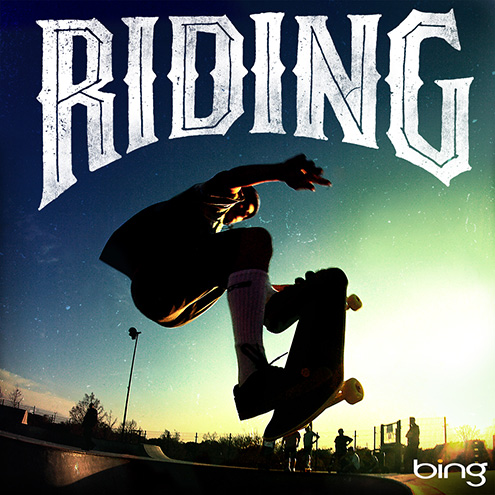 [Image fromJonContino.com]
Labelled as one of the world's top guys for hand rendered typography, Contino states in this film by Kevin Steen that he will work for as many hours as he can stay awake. His work ethic is incredible and his clients, including Bing, must be very happy to hire him.
4. Jimmy Kimmel previews iPhone 5, is actually the 4S
This week the world has been awaiting the latest phone from Apple, the iPhone 5. There have been rumours of size, weight, speed and extra features for months now and Jimmy Kimmel decided to put the public to the test... will they really notice a change or, more interestingly, will the think there is a change when there isn't the slightest bit of difference.
Going to the streets, the television show handed out iPhone 4s's and told the public it was the brand new iPhone 5. The people interviewed thought it was a vast improvement from the phone in their hands... the 4s. Perception and expectations can be quite deceitful.
5. Music for the weekend: Toe
A new feature to the 5 top finds is to showcase a great new band for your listening pleasure. This week is Japanese four piece, Toe.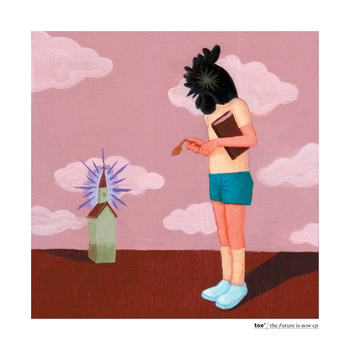 With complex, fiddly but calming guitars making up Toe's instrumental sound, you will probably end up daydreaming of a stress-free world. No deadlines, bills or commitments, just a relaxed, happy feeling. Enjoy!