1. Aurasma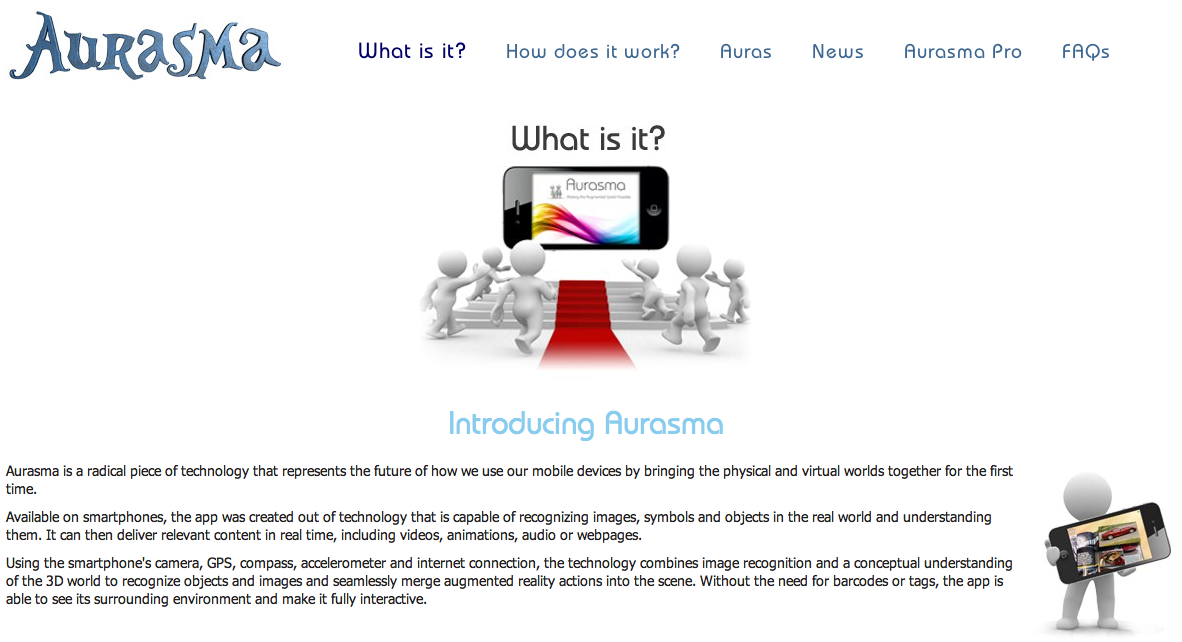 If we could summarise 2011 in one word, it would be 'mobile'.
There are few areas as ripe for innovation as the mobile space is – especially as it's estimated that 10% of the world's population now owns a smartphone. Roughly 700m people are walking around with truly personalised PCs in their pockets; a situation which presents many unrivalled opportunities for marketers in the coming months.
We've covered augmented reality on the UXB blog before in the form of QR codes but reckon Cambridge's Aurasma (from parent company Autonomy, who were recently acquired by HP for $10.2bn) might possibly make all other AR technologies entirely redundant.
Aurasma bridges the gap between print and digital – an area media and technology companies have been trying to fill for years – (and mixes it with a location-based twist) with their IDOL pattern recognition engine. IDOL, which is based on theories from an 18th Century mathematician, is capable of scanning, recognising and combining three dimensional objects with video and/ or other interactive media.
Users can create their own tagged media – which may be why, since May of last year, the free iOS and Android app has been downloaded more than 2m times. Aurasma have also recently launched a new 'augmented reality 3D engine' at 2012's CES, as demoed to TechCrunch EU's Mike Butcher.
We think Aurasma are the first company to truly showcase how powerful the smartphone has become, but also (and possibly more importantly) how much potential mobile devices now have – to anyone willing to use it. Download Aurasma from iTunes and the Android Market now and start creating your own Auras, you'll love it. We do!