3. Leap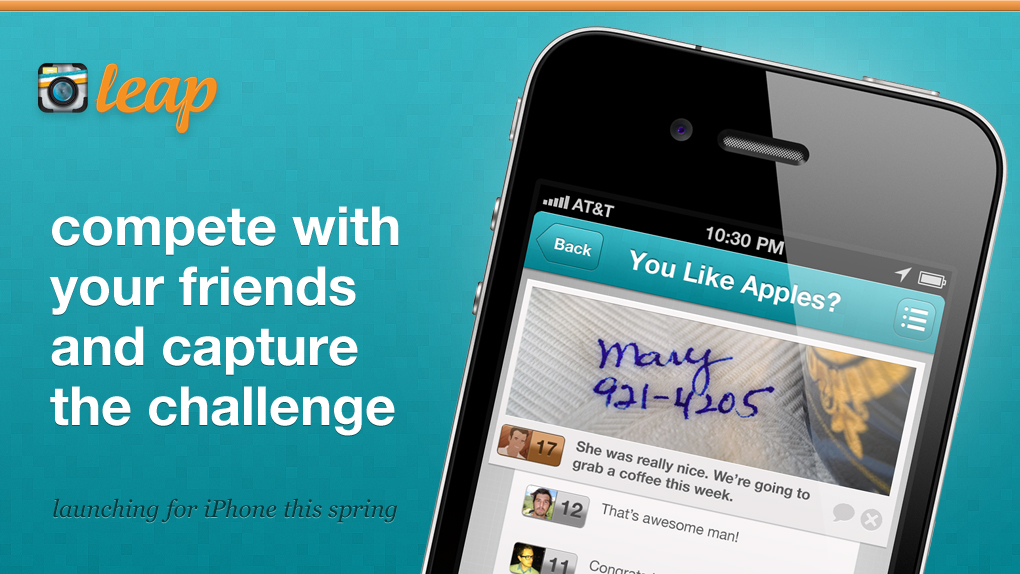 Geosocial networks – or location-based aspects of established social networks (like Facebook Places) – are becoming increasingly popular. Twitter, Facebook and startups like Foursquare all allow users to share their locations either publicly or with a selection of contacts. But if you're a new startup trying to get noticed in an often crowded field, how do you tempt users into using your service?
The popular answer at the moment seems to be gamification (i.e. turning sharing your location into a game) or monetary rewards (but we'll save that for a later blogpost). Cincinnati's Leap are one of these startups using gamification with their new (mobile first) geosocial network.
Leap lets you create challenges and compete with your Facebook friends. You can create your own challenge or choose one that's popular on Leap and compete with your friends by snapping photos and earning points. From spotting people in your city with Hipster Hunt to making sure you stay healthy with Breakfast Champion, there's a challenge for any group of friends. Just remember: pics or it didn't happen.
Leap's users will (the product is publicly launching in a few weeks) be able to complete tasks, share their locations and climb the Leap leaderboard by sharing photos, via the Leap iOS app; perhaps influenced by the social successes of photo-sharing mobile app Instagram. Users will be able to complete tasks already present on the Leap system or create group tasks for their own social contacts. The startup is hoping to scale its userbase by using Facebook Connect to encourage users to signup, which you can currently do from the Leap website.
Until the app debuts on iTunes, you can follow the Ohio-based startup on Twitter, Facebook and their company blog. We'll be following "the first mobile app for social group challenges" with interest!