1. Photo realistic drawings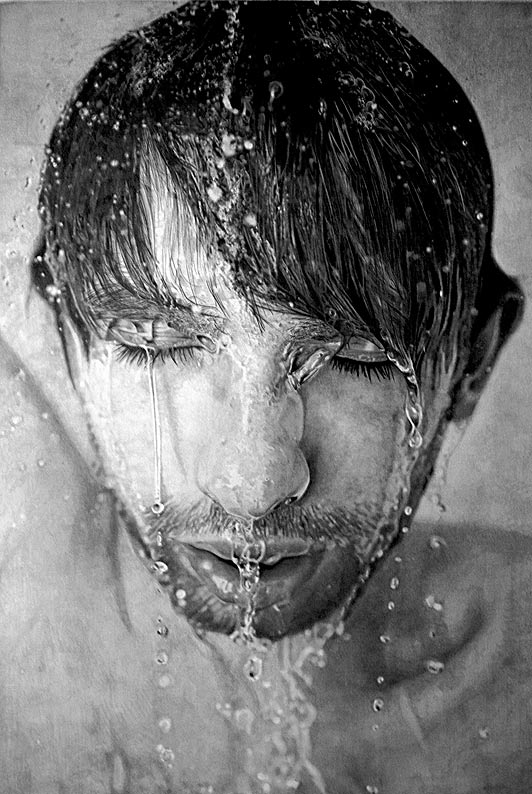 [image from The Sun]
Yes, this image is what the title says, a pencil drawing. These amazingly real pieces of art are by Paul Cadden, who recreats photographs using little more than a pencil.
The Scottish born 47-year-old's work is described as hyperrealism and has earned him a spot on the Artist of the Year 2011 shortlist for his drawing, 'Painted context.'
Currently, Cadden's work is on show at the Point One gallery - which focuses on hyperrealism - in Pimlico, London. For a full range of his work, visit his website here.
2. Sunny QR code
E-Mart, Korea's answer to Wal-Mart, found themselves struggling to sell during the lunch hour. Many of the shops were close to empty and their sales graphs looked like a shopping basket, dipping in the middle of the day.
However, rather than accepting the slump in sales and making cuts, E-Mart decided to embrace mobile by installing a 'shadow QR code' outside stores that is only scannable between 12 and 1PM.
The unique QR code works by using the shadows available when the sun is at a certain point in the sky. At mid-day, the shadows fall perfectly into place to complete the code, making it available to scan. The most amazing thing is that it worked, pushing lunch-time sales up by 25% and giving the company more media exposure. Then again, we aren't that shocked as we know mobile works.
3. Android rearview mirror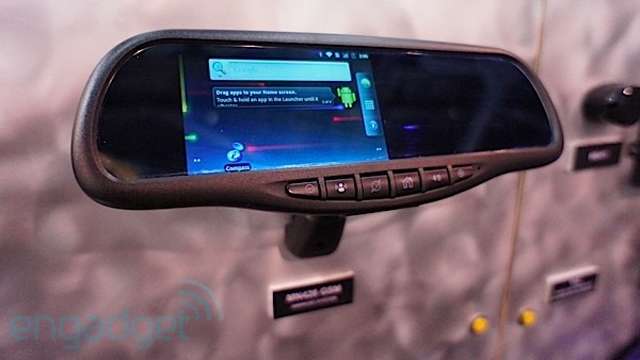 [Image from Tech Beats]
The car and the mobile have always had a close relationship, with mobile telephony in cars dating back to 1960. Even now, with the huge popularity of handheld devices, many people integrate the two by having the phone synced to their dashboard.
Of course, this wasn't going to end there and the next step has been made, in a rather James Bond gadgety way. At this year's CES, one company called Rydeen showcased their new rearview mirrors with a built in Android operated touchscreen. Currently, Rydeen state that it is a research tool but a production version could hit the shelves by 2013.
We are not entirely sure if having a touch screen built into your rearview mirror is the safest idea, with texting while driving being such a danger (this video was so close to making 5 top finds) but it is interesting nonetheless. With it, you can unlock the ability to check weather conditions, traffic reports and the UXB blog without having to pull out your mobile phone.
4. Automated dorm-room with emergency party button
There probably isn't any demographic lazier than the male undergraduate student. Waking times usually vary between 12PM-3PM and making dinner means finding a pizza coupon. However, one student was particularly proactive about being inactive as he built, what he calls, B.R.A.D (Berkeley Ridiculously Automated Dorm).
Controlled by motion sensors, remote controls, iPhone, iPad and speech, the Berkeley student's room is set up so well that throwing a party is as simple as hitting an emergency red button. What must have taken a while to set up, the hours put in are saving precious time throughout the day.
5. A handmade suit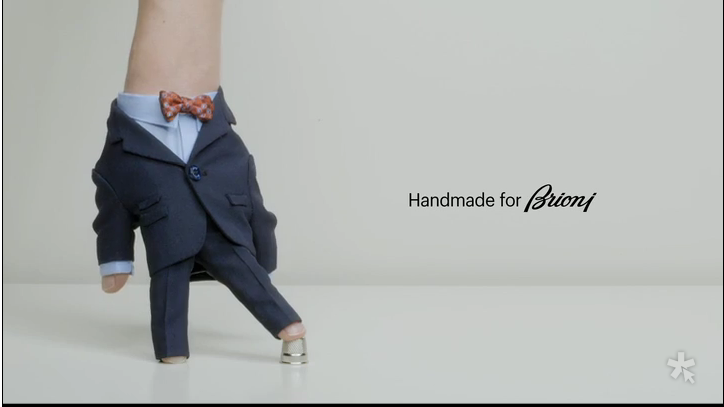 [Image from Wallpaper*]
UK based design, fashion and art magazine Wallpaper* recently commissioned Dutch artists Lernert & Sander - along with London based production company White Lodge - to make a short film showcasing the handmade quality of Brioni's bespoke tailoring.
The short film, which shows the making of a particularly tiny suit, was shown at Brioni HQ for Wallpaper*'s handmade exhibition, celebrating quality hand made products.
It is amazing to see how a bespoke suit is made, let alone a very small one designed for a hand, who models the suit with such grace you'd be forgiven to mistake it for a human model.