Mobile devices are well on their way to revolutionising the personal computer space; but more importantly mobile is changing how, where and why we access the web.
In the next three years, web access is predicted to be mobile first, desktop second. One of the biggest problems in developing for the mobile web is the lack of integration between web-based platforms and the device's hardware (like the compass or camera) – which we covered in our 'Net or Native' blog post here.
The popularity of mobile devices provides many interesting ways for users to interact with digital content when they're out and about in the real world. Examples include QR codes, augmented reality apps and Near Field Communication.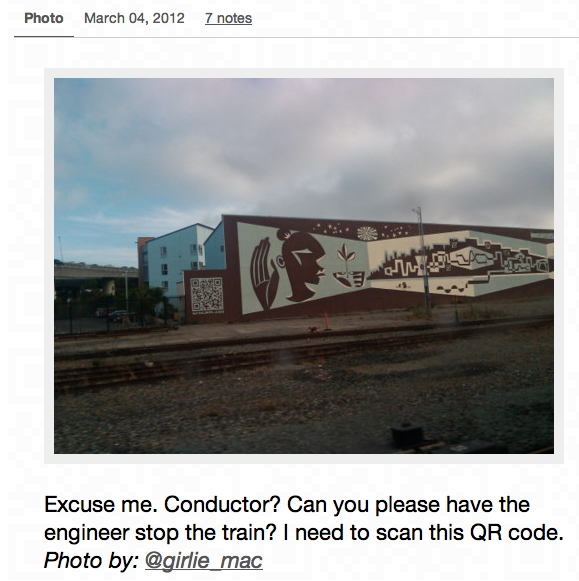 But all is not well with these current routes of connectivity.
QR codes are blighted by misuse (in part through a lack of education/ understanding), NFC has yet to properly come to market and augmented reality is still on the fringes of the mainstream's awareness. And many of these examples require a native app to work – making the process laborious for the user.
But what if this digital connectivity capability was built into your mobile device – and didn't require you to install/ load an app every time you wanted to use the technology? What if it was as simple as loading your smartphone's camera?
Enter Mobile Visual Search.
Imagine if all you had to do was photograph an object the real world and have your smartphone tell you what it was, where you could buy it etc.
MVS is the obvious next step in
(Image via WTFQRCodes.com)